Meet UNM's WAC Staff
WAC Director
Dr. Cristyn L. Elder is Director of Writing Across the Curriculum in the Center for Teaching and Learning and Associate Professor of Rhetoric and Writing in the Department of English. She earned her PhD in Rhetoric and Composition from Purdue University and her MA TESOL (Teaching English to Speakers of Other Languages) from the Middlebury Institute of International Studies at Monterey. Cristyn received UNM's 2018-2019 Outstanding Teacher of the Year Award, the 2015-2016 Outstanding New Teacher of the Year, and the 2015 Golden Louie for Outstanding Faculty Student-Service Provider. She is also co-recipient of the 2016 Award for Innovation from the Council on Basic Writing.
Cristyn's research focuses on supporting underrepresented student populations in composition studies and across the disciplines. She has published in WPA: Writing Program Administration, Composition Studies, Composition Forum, Across the Disciplines, and the Writing Center Journal. She is co-editor of the collection Defining, Locating, and Addressing Bullying in the WPA Workplace (2019) published by Utah State University Press.
Cristyn is also a co-founder of Present Tense: A Journal of Rhetoric in Society and WPA-GO (Writing Program Administrators Graduate Organization). Cristyn currently serves on the Executive Committee for the Conference on College Composition and Communication and the Executive Board for the Council of Writing Program Administrators.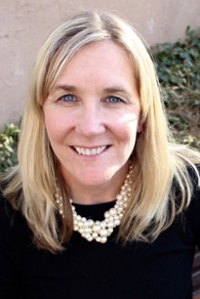 WAC Graduate Research Assistant
Rashan Isaac enters into his role as WAC Graduate Research Assistant with prior experience helping educators and students use writing as a tool for learning. While working to obtain his M.Ed (K-12 w/Principal Certification) from The University of Texas at El Paso, Rashan served students, parents, and the El Paso community as an educator and athletic coach for the El Paso Independent School District. As a certified school administrator, Rashan has helped to facilitate multiple district initiatives for students during the summer and has taught a diverse body of students due to his certification in the following areas: English Language Arts and Reading (7-12), Physical Education (EC-12), Special Education (EC-12), and English as a Second Language. Currently a Ph.D. student in the Department of Health, Exercise & Sports Sciences, Rashan's research interests revolve around the impact athletics has on helping students to transition from high school to college.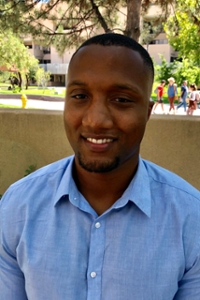 Past WAC Graduate Research Assistants
Dr. Majed Alharbi works as an assistant professor in the Department of English at Majmaah University, Saudi Arabia. He earned his PhD in Language, Literacy, and Sociocultural Studies from the University of New Mexico and his MA TESOL (Teaching English to Speakers of Other Languages) from Murray State University in Murray, Kentucky. His research focuses on second language writing and writers' agency and voice, discourse analysis, and critical literacy. Currently, Majed teaches upper-level English classes, including advanced L2 writing, L2 pragmatics, and discourse studies.